My icons look weird when I import them
Check if there is an invisible shape included in the SVG icon file.
Edit the file with a vector software, like Illustrator, and remove this invisible shape.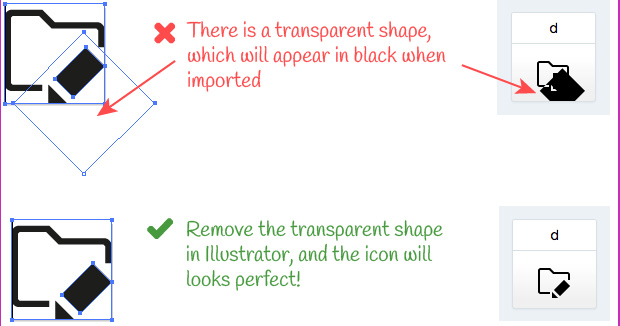 My icon looks very small after being imported
In Fontastic, your imported icons looks like this: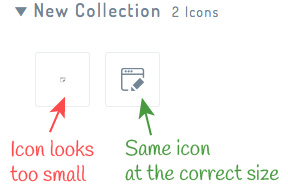 The reason: in Illustrator, the artboard is too big compared to the icon.
you will import the icon in Fontastic, it will look small, as the icons dimensions are defined by the artboard size.
How to display and resize the artboards?